TIPPING FACILITIES IN MANCHESTER
At Skip Co MCR, we now offer self tipping at our new recycling facilities located on Trafford Park Road, M17 1FR. We are fully licensed and carry all necessary waste management permits. 
We allow our customers to dispose of their waste directly. That means you're able to bring your domestic, commercial, or garden waste straight to our processing facilities. You'll pass via our weighbridge before sorting and recycling as much of your waste as possible.
Skip Co MCR offer the complete recycling and waste management service which we adapt to individual businesses in Greater Manchester and Cheshire.
We seek to provide great value for money and improved environmental performance for all our customers. Making recycling easier, we can help you to maximise your recycling efforts. We provide a responsive, reliable service employing innovative and environmentally sound solutions.
We welcome anybody to drop off their unwanted waste to recycle. We also offer site clearances or will happly pick up any unwanted waste from your site.
Waste Collection Services
We know that everyone has budgets and time constraints they must work with, that's why our team of waste clearance professionals prioritise quick removals. Not only do efficient jobs mean we're out of our your hair in no time, it also means keeping the costs down.
We can collect all kinds of building and construction waste from sites all over Manchester. From demolitions to refurbishments, we can step in to remove plasterboard, concrete, masonry walls, scrap metal, construction steel, wood, cardboard, fabric and paper. No matter what the waste, we can clear it quickly and efficiently to make room for your subsequent projects.
We've provided these kind of construction site clearances to contractors, schools, builders and government authorities, operating all over Manchester and surrounding areas. We understand the constraints that often come with working in the busy, crowded city, and we're always ready to adapt to the needs of our customers.
We're competitively priced, so you don't need to worry about running up a huge bill for your waste collection in Manchester. We guarantee low rates for our customers, so you can enjoy a budget-friendly service that doesn't compromise on efficiency or reliability.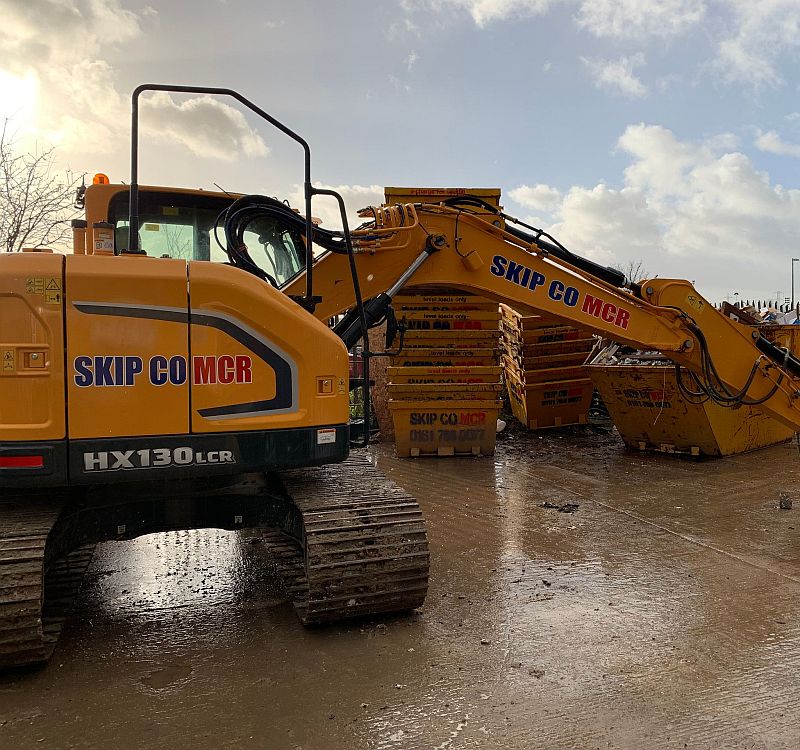 Contact our waste disposal specialists
in Greater Manchester today to learn more about our commitment to recycling