RESPONSIBLE RECYCLING AND WASTE DISPOSAL SERVICES IN GREATER MANCHESTER
At Skip Co MCR, we are committed to responsible waste disposal, which includes recycling as much waste as possible. Working with clients in Greater Manchester, we are currently able to recycle nearly all waste collected and we have set higher targets for ourselves to increase this figure in the coming years. By choosing our company, you'll be taking care of the environment as well as your clearance needs.
Skip Co MCR offer the complete recycling and waste management service which we adapt to individual businesses in Greater Manchester and Cheshire.
We seek to provide great value for money and improved environmental performance for all our customers. Making recycling easier, we can help you to maximise your recycling efforts. We provide a responsive, reliable service employing innovative and environmentally sound solutions.
We welcome anybody to drop off their unwanted waste to recycle. We also offer site clearances or will happly pick up any unwanted waste from your site.
Recyclable Products
We are able to recycle most of the waste products we collect, including:
Brick, Concrete, and All Grades of Stone
Wood
Metals
Plastics
Electrical Goods
Soils and Sand
Recycling and Disposal
After your skip is collected, we take it back to our waste transfer station to be tipped. It is then up to the company's trained recycling operatives to remove any recyclable material before delivering it to the appropriate recycling depot to be processed. Rest assured that our responsible staff are both friendly and eco-friendly in all our services.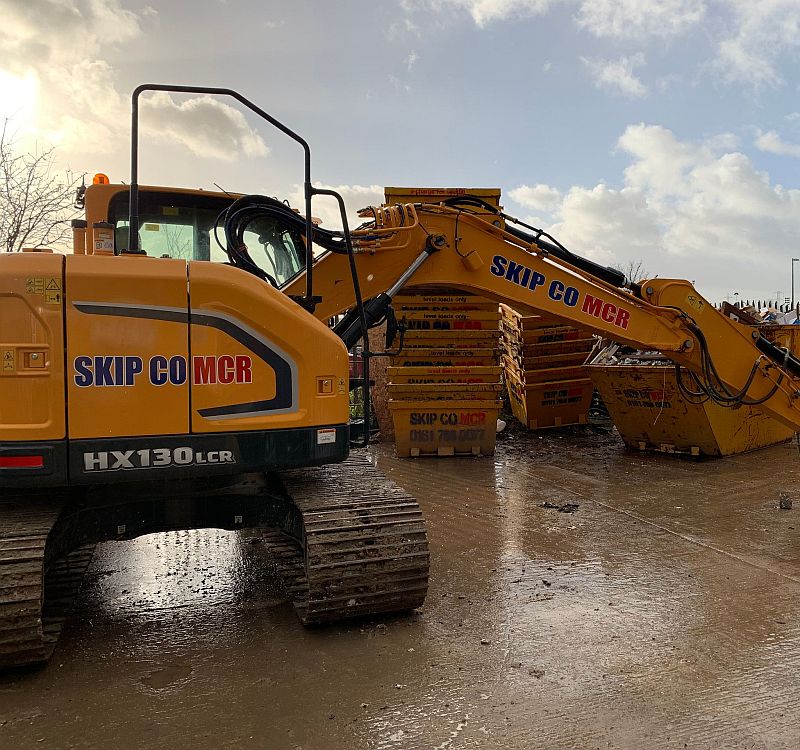 Contact our waste disposal specialists
in Greater Manchester today to learn more about our commitment to recycling