SKIP HIRE MANCHESTER
REGISTERED WASTE CARRIERS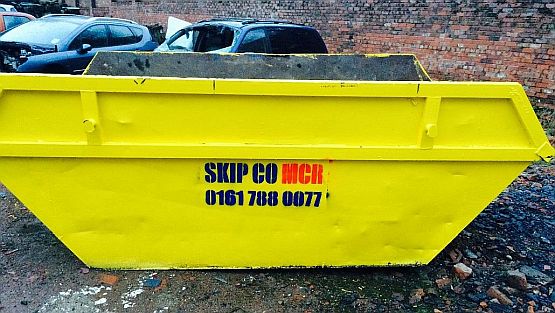 Skips for Hire
With a wide array of skips available, our skip hire services are suitable for all your needs, from household waste removal to construction site clearances.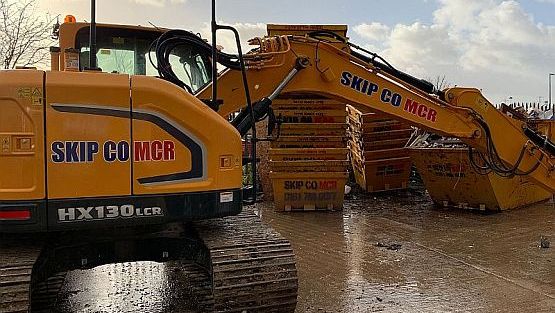 Recycling
As a registered waste carrier, we take our responsibilities very seriously, which is why we are committed to recycling as much waste as possible.
Skip Hire in Manchester
We cater for both domestic and commercial users and have extensive knowledge within the waste disposal field.
Our dedicated staff are just one phone call away to assist you in hiring your skip and will walk you through the process ensuring your experience is a satisfying one. So from getting your skip delivered to helping arrange any permits you may require from your local council Skip Co Mcr will help you.
About Us
Skip Co MCR is a registered waste carrier, providing comprehensive skip hire and waste removal services throughout Greater Manchester.
Catering to all your needs, our family-run business has over 30 years' experience in the industry. As environmental permit holders, we are dedicated to responsible and eco-friendly waste disposal, recycling most of the waste we collect.
Scrap Metal Collection in Manchester
Skip Co MCR can organise the regular delivery and removal of skips or containers. For free Scrap Metal Collection in Manchester, we work with a multitude of different manufacturers and other industrial businesses, to help you to dispose of your scrap metal quickly, efficiently and legally. Our scrap metal disposal service will save you time and help you to meet your environmental obligations. Simply order your skip or container, fill it up and we'll do the rest.
Contact Us Today To Hire Plant or A Skip In Manchester
With a fleet of different sized vehicles and skip hire options, we have the capability and experience to complete any job. What's more, with us, you can rest assured that your skip hire contents have been recycled and disposed of responsibly and effectively. For more information on any of our plant and skip hire services in Manchester please do not hesitate to contact our friendly and dedicated team.